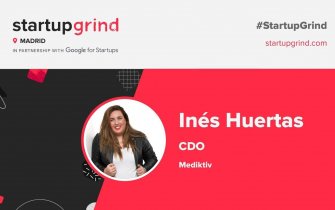 Inés Huertas
story is a story is one of transformation, effort, learning by doing and sharing knowledge with others.
Her idea of giving to the universe and the universe will give it back has brought her to where she is right now, and from one collaboration to another she has built a successful career out of data.
Being curious, helping others and trying new ways of solving problems and doing things has brought her to where she is now:
one of the most relevant Big Data experts in Spain
.
She founded her own startup, Datatons, in 2015 in which she was CEO 4 years. She has participated in the Datanauts Open Data NASA program in 2017 and coordinates RLadies community in Madrid. Nowadays she is engaged with several projects like
Mediktiv
and
TheSideWaysProject
(co-founder & CDO), both e-health related.
Agenda
6:30 PM Registration, Networking & Beers
7:00 PM Fireside chat + Q&A
8:00 PM More networking & more beers
****This event will be hosted in Spanish****